Men's Ministry & Fellowship
At GracePoint we offer a calendar packed with Men's events, fellowships, devotions and Bible Studies. We are here for one another and our community.
Below is a list of what we offer men here at GracePoint Fellowship!
Weekly Events:
Monday Morning Devotion & Breakfast @ 5:30 AM-

Magnolia locations vary between Denny's, Whataburger, or Sundale Donuts. This is a great way to start your week with breakfast, fellowship and a devotion. (This event was temporarily suspended due to COVID, check back for restart date)

Monthly Events:
Food & Game Nights @ 6:30 PM-

Enjoy a meal, fellowship, games, and time of devotion.
Annual Events:
Wild Game Dinner-This event is usually held in February on a Saturday night at 6:00 PM here at GracePoint Fellowship. Cost varying between $5 and $10 per person. Come and enjoy a menu loaded with great wild game and fish caught by our very own brothers here at GracePoint! There is a time of devotion and prayer! Other activities might include a guest speaker, grand prize contest and/or other prizes to be given away. Check out the NEWS page to read about our most recent Wild Game Dinner!
Top Shot-

This Summer event is a Saturday jammed packed with great activities beginning at 9:00 AM with a cost of $25.

Men are divided into small groups and then go through different shooting stations. One station is a shotgun shoot clay targets; the 2nd station is a 9 mm pistol target shoot; the 3rd station is a 40 caliber pistol target shoot; the 4th station is a 22 rifle target shoot; the 5th station is using a sling shot to destroy targets; the 6th is a knife throw activity; the 7th is a fishing lure casting at different size rings float in the pond. Each individual keeps their own score as they proceed through the different activities, at the end scores are calculated and the top 3 highest scores are awarded prizes. There is a meal and devotional at the end of all activities.
Steak Night-

There is a minimal cost for this activity. Steaks are purchased at a discount through the church and the men that have signed up get together for fellowship and cook a steak to their own liking.
Other Events:
Mission Trip-

This past year the men had a fantastic opportunity to serve on a mission trip at a church in Alaska, and did get to do some awesome fishing plus some great fellowship not only with each other, but with some of the locals in Ketchikan, Alaska.
Camping/Kayak Trip-

Friday night camping trip followed with a Saturday morning canoe and kayak trip down a river about 3 ½ hours from GracePoint Fellowship.
Pancake & Sausage Breakfast-

This fellowship breakfast is on a Saturday at 9:00 AM here at GracePoint. Be sure to check the calendar!
Questions about Men of Grace?
Director of Men's Ministry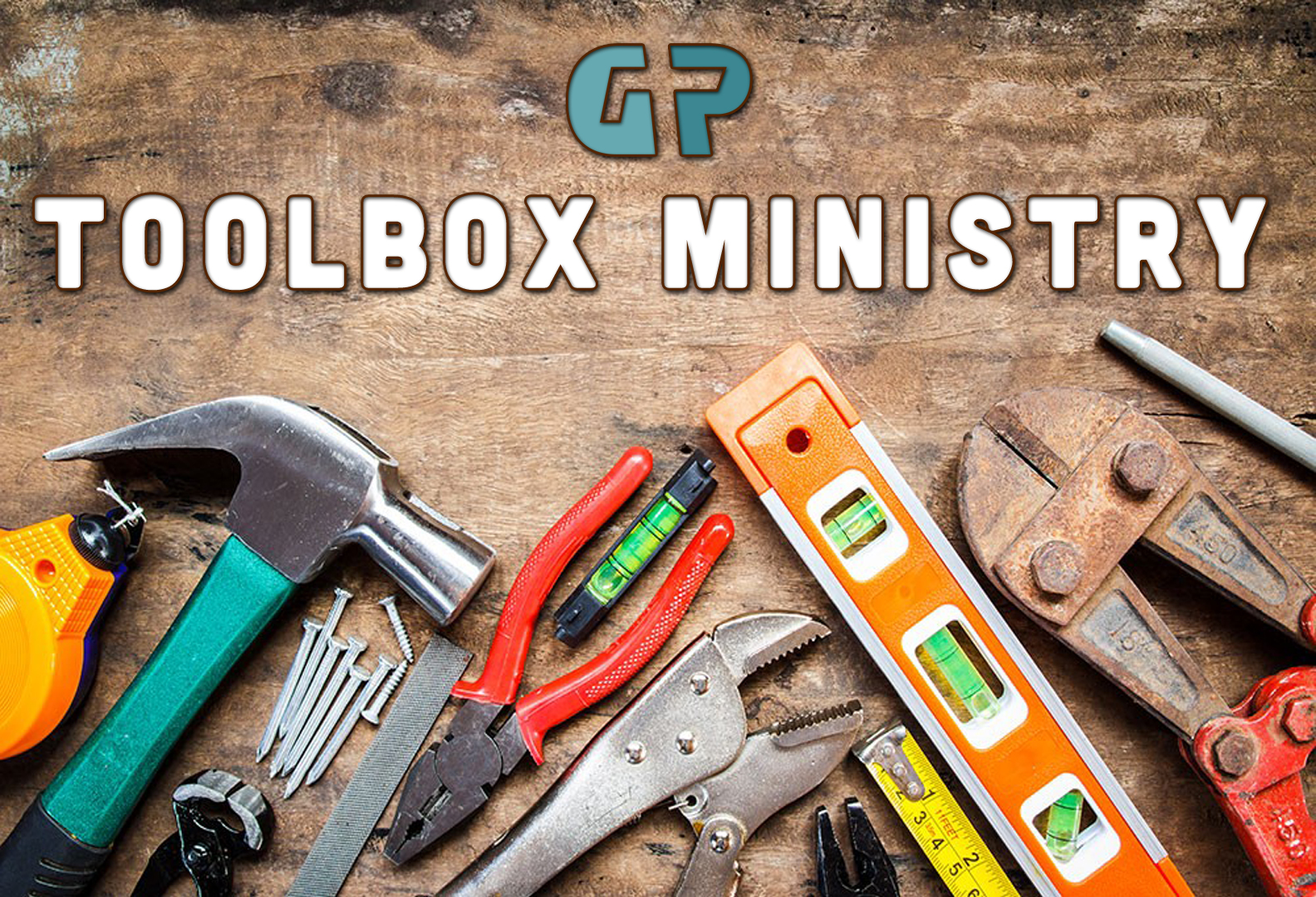 GP Toolbox Ministry
The mission of the Toolbox Ministry is to show the love of Christ by providing assistance and addressing practical needs to members of GracePoint Fellowship and our surrounding community.
Projects utilizing varying levels of God-given "handyperson" skills, including:
– MINOR CARPENTRY
– ELECTRICAL REPAIRS
– PLUMBING REPAIRS
– FURNITURE MOVING
– TREE REMOVAL & OTHER TASKS- no job is too small!